Accommodation
Hotel rooms have been negotiated at special rates by c'accomodation:
c'accommodation is a totally independent and specialized hotel reservation centre located in Paris and Brussels that works with all classes of hotels to accommodate trade fair exhibitors and visitors.
This human-sized company boasts bilingual teams with prior experience of the hotel industry who are able to offer their customers a fast, friendly, flexible, dynamic and professional service.
For more information please visit our website : www.caccommodation.com
c'accommodation offers you:
Negotiated rates for your stay in ANTWERP
No booking fees
A dedicated team of accommodation specialists
A wide selection of hotels of all categories and styles in the vicinity of your event and in the city center
A personalized and tailor-made service
Assistance before, onsite and after the event
Individual bookings (less than 8 rooms per night)
Feel free to discover the official hotel reservation website and book directly your room here
Group bookings (from 8 rooms per night)
Mathilde Dugautier
m.dugautier@caccommodation.com
Phone BE: +32 (0)2 777 01 42
Phone FR: +33 (0)1 70 36 04 43
Conference Venue
Willy-Brandt-Allee 10
D-23554 Lübeck
Germany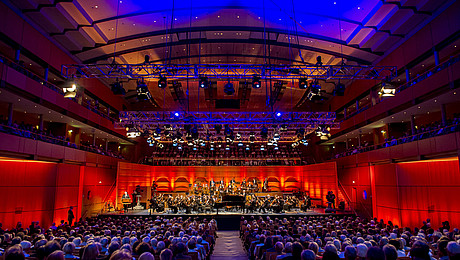 The Music and Congress Centre of Lübeck is a popular and well-established meeting place in Lübeck and lies right next to the river Trave at the entrance to the historic old town island. The railway station and city center are within walking distance.
The Europe Biobank Week 2019 takes place in the Hanseatic City of Lübeck, a UNESCO World Heritage Centre on the Baltic coast of northern Germany. Lübeck was founded in 1143 and is the former capital and Queen City of the Hanseatic League – the major medieval trading network of northern Europe and beyond. Where else should an educational and networking event be better suited?
The conference venue is located just nearby the old town which is surrounded by water on all sides. The old town consist mainly of 15th and 16th century Patrician residences and many monuments such as the Holstentor brick gate, the Dominican convent (Burgkloster), Heilig- Geist-Hospital, town hall, and salt storehouses. Seven monumental churches give Lübeck a uniquely uniform silhouette visible from far while the inner city preserved to be a harmonious masterpiece: the former very strict socio-economic organization emerged through the singular disposition of small cottages set in the back courtyards of the rich hares, to which access was provided through a narrow network of alleyways (Gänge).
Lübeck has remained an urban monument while reaching out worldwide with a range from medical-technology (Dräger, Euroimmun) via food products (Niederegger, Erasco, Schwartauer Werke) to Nobel Prize novelists: Thomas Mann and Günter Grass.
Welcome to Lübeck, we'll make you feel at home!
BOAT TOUR ALONG THE SEASIDE
The journey on the MS Hanse
Is a real adventure for tourists and locals alike and takes 1.5 hours. The boat trip between Travemünde and Lübeck takes you past numerous of jetties for ferries and freighters, the 900-year-old fishing village "Gothmund", the old fishing town of Schlutup and many more sights.
HOW TO REACH THE VENUE
By train
Lübeck's train station lies within sight of the MuK and is a 10 min. walk away. German Rail
offers unlimited and comfortable travel possibilities – also to the international airports of
Hamburg, Frankfurt or Berlin.
The Musik- und Kongresshalle Lübeck in cooperation with the Deutsche Bahn is pleased to
offer a special rate to make the travel to our event safe and convenient. By using the train for
your journey you contribute to saving the environment.
The price for your train ticket for a return trip to Lübeck is:
2nd class: 109,80€
1st class: 179,80€
and may be used from every German train station.
Further instructions can be found here. Book your train ticket at the discounted rate now!
By car
Lübeck is easily reached by car: The MuK lies approx. 10 min. by car from the nearest motorway. Car park (2.000) and bus (30) parking facilities are available close to the MuK. From the MuK you can reach the Old City and attractive shopping facilities by foot.
Motorway Connections:
Via A1: Exit Lübeck – Zentrum
Via A7: Hannover – Hamburg to Lübeck (A1)
Via A20: to Lübeck
Via A24: Berlin – Hamburg to Lübeck (A1)
Coming from the north: via federal highway 207
Coming from the east: via federal highway 104
Coming from the south: via federal highway 207
Coming from the west: via federal highway 206
By plane
From the airport Hamburg-Fuhlsbüttel to the MuK you will take about an hour by train or car.
By public transportation
The bus stop Holstentorplatz lies a 2 min. walk from the MuK and can be reach by bus lines 1, 2, 5, 6, 7, 9, 10, 11, 15, 16, 17, 21, 30, 31, 32, 34, 39 and 40.
MUST-SEE ATTRACTIONS
Photo credit: Thorsten Biet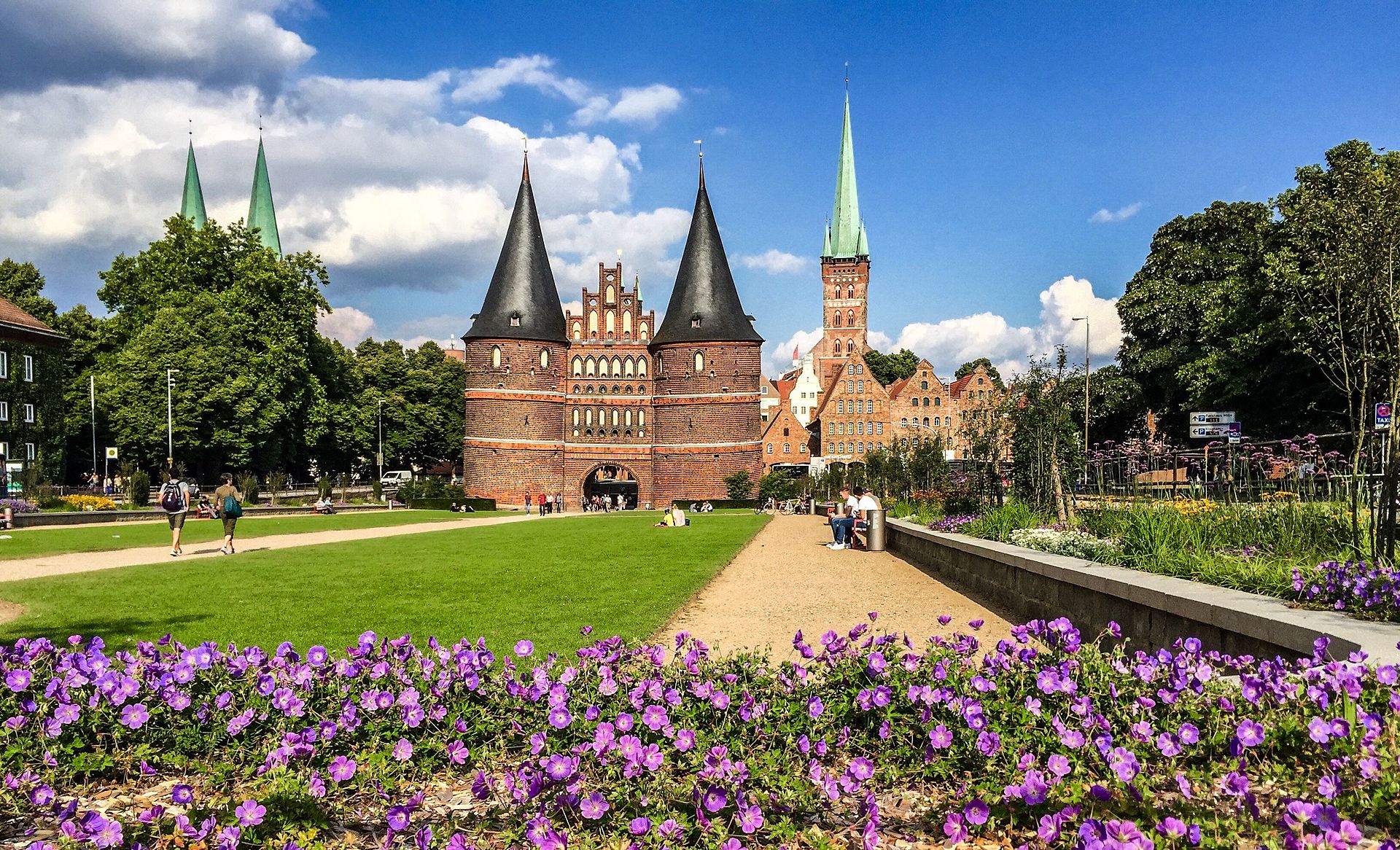 The Holsten Gate

Photo credit: Alexander Bruehl
Photo credit: Michael Haydn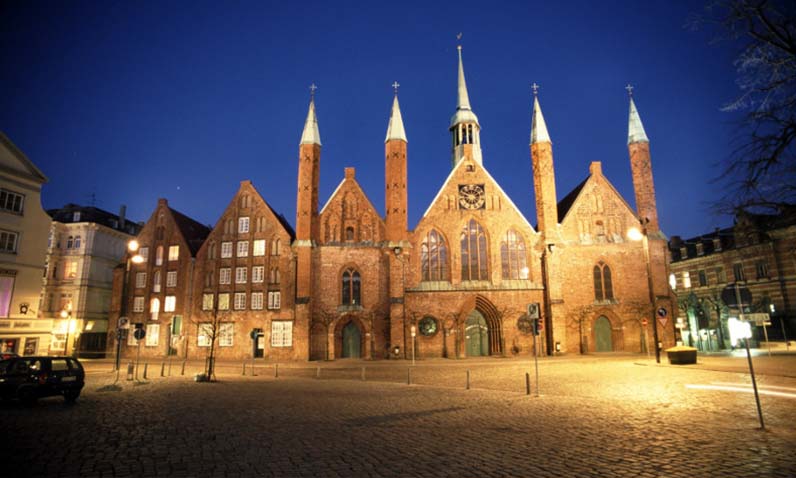 Accommodation
Hotel rooms have been negotiated at special rates by c'accomodation:
c'accommodation is a totally independent and specialized hotel reservation centre located in Paris and Brussels that works with all classes of hotels to accommodate trade fair exhibitors and visitors.
This human-sized company boasts bilingual teams with prior experience of the hotel industry who are able to offer their customers a fast, friendly, flexible, dynamic and professional service.
For more information please visit our website : www.caccommodation.com
c'accommodation offers you:
Negotiated rates for your stay in ANTWERP
No booking fees
A dedicated team of accommodation specialists
A wide selection of hotels of all categories and styles in the vicinity of your event and in the city center
A personalized and tailor-made service
Assistance before, onsite and after the event
Individual bookings (less than 8 rooms per night)
Feel free to discover the official hotel reservation website and book directly your room here
Group bookings (from 8 rooms per night)
Mathilde Dugautier
m.dugautier@caccommodation.com
Phone BE: +32 (0)2 777 01 42
Phone FR: +33 (0)1 70 36 04 43