Our partners in 2018
Platinium

Chart MVE, the leading innovative manufacturer of secure cryogenic storage, features a complete line of stainless steel freezers, aluminum vapor shippers, and nitrogen handling equipment. The new MVE Fusion operates as a stand-alone unit providing constant, reliable cold storage but requiring no ongoing liquid nitrogen supply/piping to an LN2 supply source. Chart MVE's stainless steel freezers achieve the longest hold time and lowest LN2 consumption of comparable freezers, with vial capacities ranging from 3,200 to 94,000. The lightweight aluminum tank line is designed for efficient storage and secure shipping, with capacities ranging from 120 to 6,000 with liquid and vapor storage options. Cryogenic shipping became more secure with the introduction of Chart MVE's newest shippers that provide savings on packaging, shipping costs, dry ice, and disposal.



Worthington Industries, a leading global manufacturing company headquartered in Columbus, Ohio, USA with 10,000 employees worldwide, is proud to offer secure cold chain sample storage, transportation and data management for the life sciences market. With more than 60 years of manufacturing excellence, the company will build on the heritage of the CryoScience by Taylor-Wharton line, acquired in Dec. 2015. Products are shipped around the globe from the Theodore, Alabama facility. To view the complete line of liquid nitrogen storage freezers, refrigerators, dewars and accessories, visit WorthingtonIndustries.com/LifeSciences.
Gold
Silver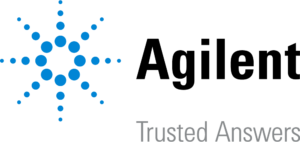 Agilent is a leader in life sciences, diagnostics and applied chemical markets. The company provides laboratories worldwide with instruments, services, consumables, applications and expertise, enabling customers to gain the insights they seek.
Agilent focuses its expertise on six key markets that involve Food, Environmental & Forensics, Diagnostics, Pharmaceutical, Chemical & Energy and Research, where we help our customers achieve their goals.
From the Diagnostics and Research part, Agilent gives doctors a head start in the fight against cancer and other diseases. Discuss your laboratory needs with an Agilent expert.










Partners


ASKION GmbH – your partner for modular biobanking system solutions to handle and store biological materials at highest quality standards and in different sample formats at temperatures below -150°C. The ASKION C-line® system is a flexible, modularly expandable and fully automatable system approach for all current and future requirements in the field of cryotechnology/biobanking. ASKION C-line® system provides you with a biobank solution guaranteeing maximum flexibility regarding sample formats and storage configuration. The system can be upgraded from single semi-automated storage systems to a fully automated biobank. It has the distinction of being ice-free, providing an uninterrupted cooling chain and the complete recording of data. Open interfaces enable the integration into your LIS/HIS and the connection of external devices. Our system can be delivered as medical product.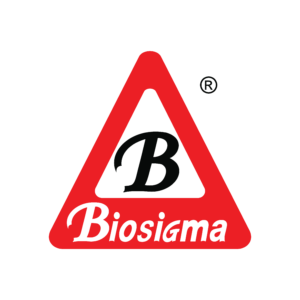 Since 1988, Biosigma S.r.l. produces and distributes disposable plastic items for biotechnology, research, clinical chemistry and pharmaceutical laboratories.
Specialised in the production of Cryotubes 1D and 2D barcoded for Biobanking and Biorepository.
We are ISO 13485, OHSAS 18001 and ISO 14001 certified and our products are CE marked in accordance with 98/79/EC.
We offer our customers experience and professional competence; customer satisfaction and quality of products are always our main targets.
MADE IN ITALY PRODUCTS!

Brooks Life Sciences, a division of Brooks Automation, (Nasdaq: BRKS) provides the life science industry with the most comprehensive portfolio of sample management solutions, enabling researchers worldwide to accelerate innovation and improve patient health. The company offers automated storage, cryopreservation, informatics, sample storage, lab services, transportation, consumables and instruments. Technologies and services span the entire cold chain supporting research, GMP, pre/clinical, cell therapy, and biologics. The top 20 biopharmaceutical providers and other leading companies rely on Brooks Life Sciences to advance research.
BBMRI.ERIC
BBMRI.at
BBMRI.be
BBMRI.de
BBMRI.mt
BBMRI.se
BBMRI.uk
BlueChiip LTD
Cryo Bio System
Cryo Products B.V. & Planer PLC
Cryotherm GmbH & Co. KG
Elscolab
ESBB
Genohm SA
Hamilton Storage
ISBER
Isenet Biobanking
iVention
Krishagni LLC
Micronic
National Bio Service LLC
Omage Biotek
Perkinelmer Chemagen
PHC Europe BV
Quaero Systems P.V
Siad Healthcare Spa
Sintesy
SOL Group
Sysmex Suisse AG
Technidata
Thermo Fisher Scientific
Topa Thermal
TTP Labtech
Ziath LTD